My Evie the Kitten Amigurumi Pattern came into existence for a very exciting reason – I taught my first ever crochet workshop! Read on to learn about my design process for Evie and how my crochet class went, and then head to my Pattern Shop to purchase this pattern and make your own adorable kitten!
The Story of My Evie the Kitten Crochet Pattern & Teaching My First Ever Crochet Workshop
A few months ago I started attending life drawing sessions at a local art studio in downtown Halifax, Sparkles n' Sawdust Art Centre. I noticed they listed 'crochet classes' on their window, and an idea formed in my head. I've always been naturally introverted and disliked public speaking, but I had uprooted my life and moved across the country two months prior and I was determined to challenge myself and be open to new opportunities.
I asked the owner about the classes, and it turned out that they were no longer running them and didn't have an instructor anymore. Opportunity strikes! I took a deep breath and said that I would be interested in running a workshop. We scheduled a date, and suddenly I found myself doing lesson prep to teach an intro to amigurumi class!
The owner of the studio suggested making a cat to bring in the cat-lover crowd, so I set to work designing. The class was going to be for intermediate crocheters so I could focus on teaching them the foundations of making amigurumi instead of how to hold their hook and yarn, but I still wanted the project to be fairly simple. I made a couple of wrong turns in the design process (at one point it looked rather like a mouse), and discovered along the way that I'm horrible at drawing animals… I tried to sketch out what I wanted and couldn't get it right, so I decided to practice drawing a real cat to learn the proper proportions. It did not go well.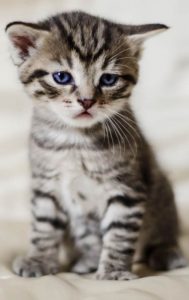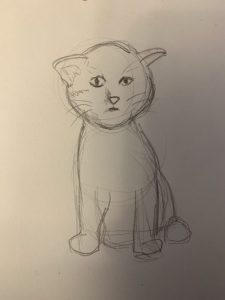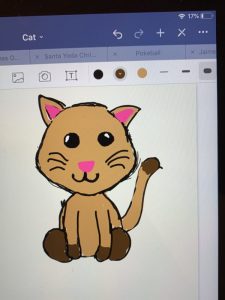 Devil kitty was not what I wanted. So back to hook and yarn I went, and finally kitty took shape into something I was actually happy with. 
Evie is named after a cat I lived with for a few months this past Fall. I miss her. She was the first cat I've ever lived with, and we bonded, but alas she wasn't mine and I had to say goodbye to her eventually. She wasn't actually a kitten, but she was only two years old and could definitely be kitten-like when she was playing! In honour of Eviecat (as we called her), I thought this was a fitting name. 🙂 The doll really has no resemblance to Evie since I chose the name at the last minute as I finished typing up the pattern, but I'm going to use this as an excuse to post pictures of her anyway. Because LOOK AT HER isn't she a cutie. <3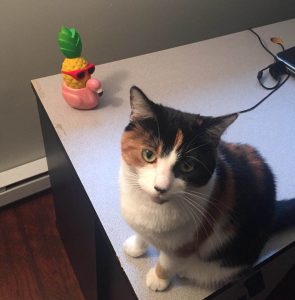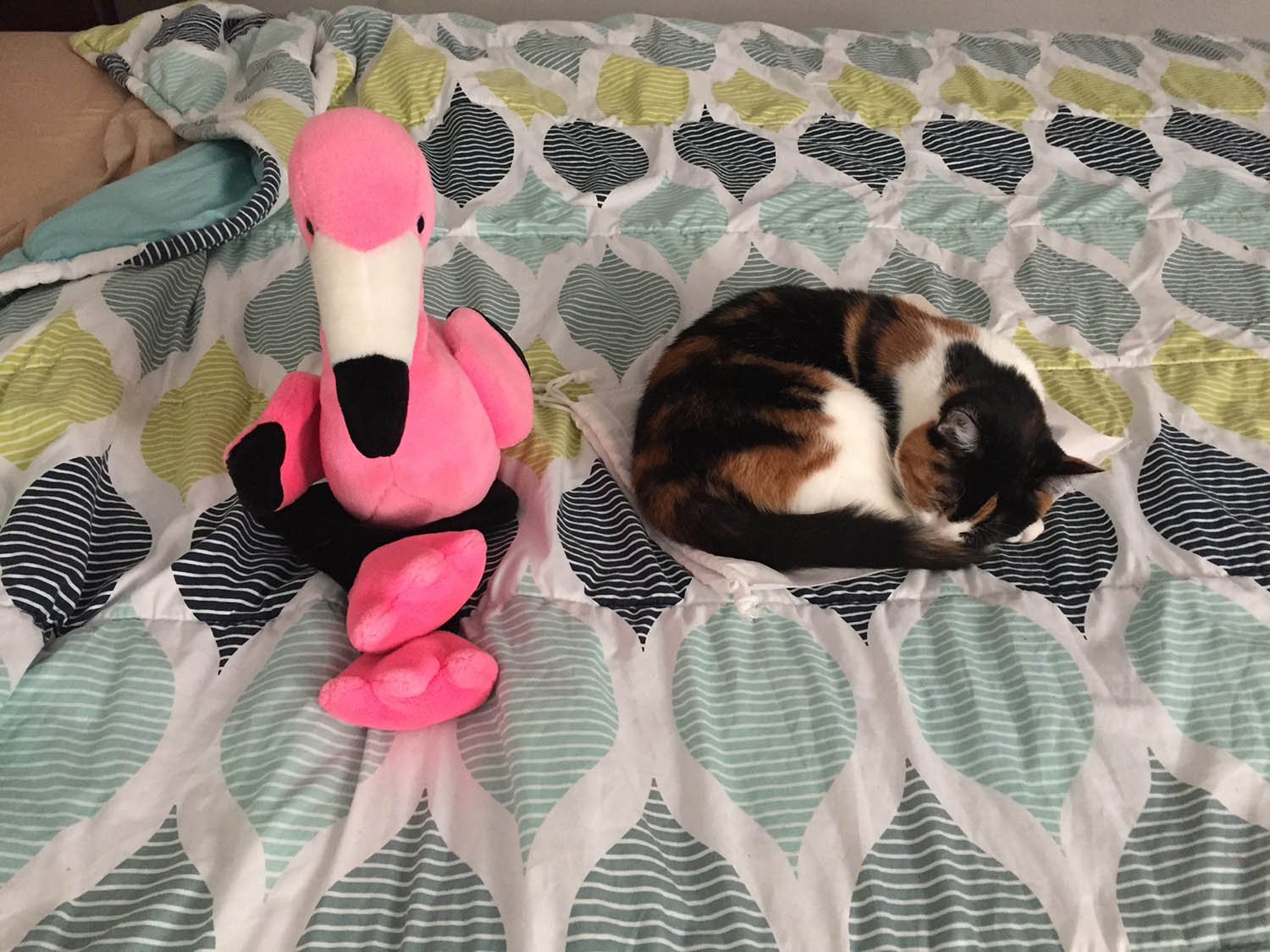 The workshop was a few days ago, and I must say it went very well. I faced a challenge right off the bat when two people showed up without any crochet experience, but I regrouped and put on a brave face and made it work. Fortunately it was a small class, so I was able to jump back and forth between the more experienced students and those who needed more help, and by the end of the class they'd both learned how to crochet so I call it a success! It was a fun evening with lots of laughter and a great group of people, and watching the students progress (especially the total newbies!) was very rewarding.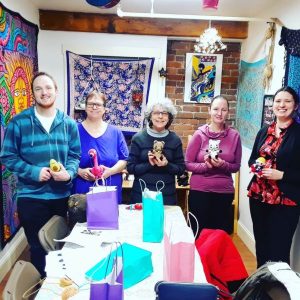 If anyone reading this lives in or near Halifax, Nova Scotia, definitely check out Sparkles n' Sawdust Art Centre. The woman who runs it is lovely, they have lots of fun workshops, and the place just has a great vibe. I will be teaching some more classes in the coming weeks, including a complete beginners class and another amigurumi class, so keep an eye on the schedule. 
Purchase My Evie the Kitten Amigurumi Pattern
You can purchase my Evie the Kitten crochet pattern for $4 CAD in my Pattern Shop. The pattern is quite simple and beginner friendly. Click on the below picture to go to the pattern page, and enjoy! If you have any questions about the pattern, please feel free to email me at waywardpineapplecreations@gmail.com and I'm happy to help.