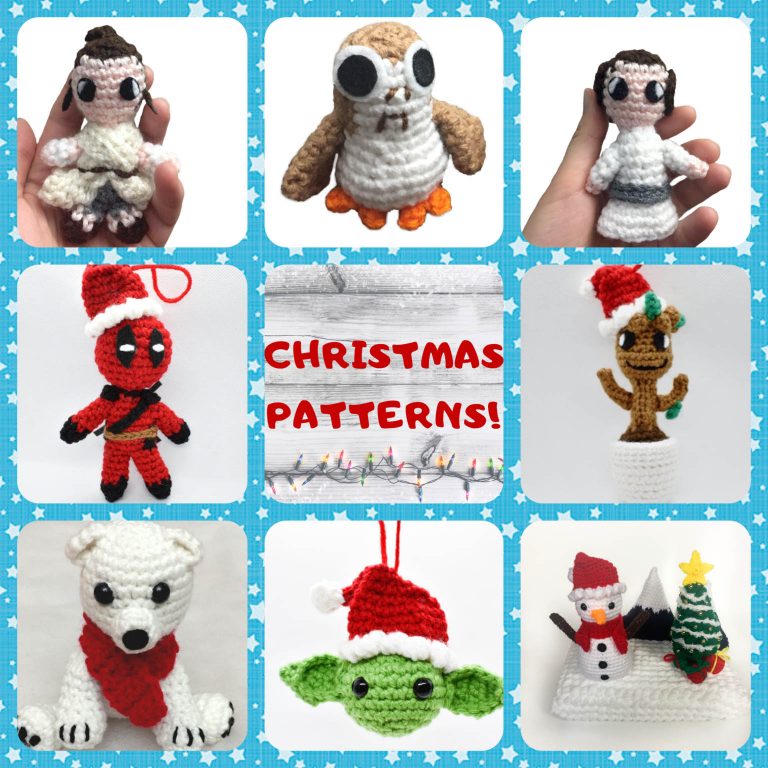 December has officially arrived, bringing with it a crisp chill in the air, the faint sounds of 'Jingle Bells' and 'Deck the Halls' drifting out of stores, and some very wet snow trying valiantly to stick to the ground while we curl up inside with a blanket, a mug of steaming hot chocolate, and our crochet hooks & yarn. That's right, it's time for Christmas! 
Even more accurately, it's time for Christmas crafting! With 20 days left to go, it's not too late to make some quick last-minute Christmas gifts – especially if you're a procrastinator like I am. I've rounded up my Christmas-themed crochet patterns below, most of which are fast and easy to make and therefore perfect stocking stuffers! Me being the geek that I am, most of them are also Star Wars or Marvel themed. 🙂
The majority of the below crochet patterns (and all the geek-themed ones) are free to download on my Pattern shop. The links below will take you to my shop, where you can easily download the free patterns and purchase the paid ones. 
Please let me know if you have any questions, and enjoy!
Free Star Wars Christmas Ornaments
Free Marvel Christmas Ornaments
Other Christmas Ornaments & Decor