Welcome to Wayward Pineapple Creations, a crafting blog dedicated to my geeky creations and their travels around the world. My name is Julia, and I like to crochet. And travel. And sometimes, I crochet things and I take them with me and I take ridiculous photos of them around the world. I'm also a huge geek, so the main crochet thing that I take around the world with me is my amigurumi Baby Groot (as pictured in my header!). On my blog, you will find a mixture of posts about my latest creations, posts about Baby Groot's globetrotting habits, and other random things. Occasionally I will get off my butt and post new crochet patterns. And sometimes, I'll also be showcasing the talent of my friends, many of whom are both nerdy and talented with a variety of crafts. Read on to learn a bit more about me!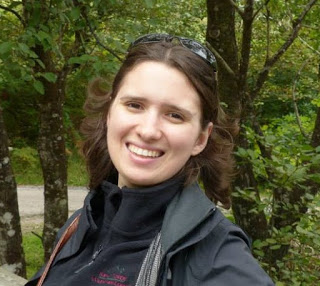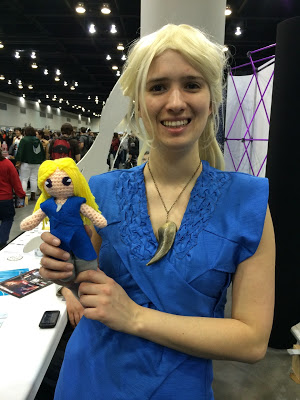 I also do cosplay sometimes – me as Daenerys with mini!Dany
First, some quick backstory. I was born in Vancouver and grew up on the North Shore, where I still happily live on my own (unless you count the amigurumi slowly taking over my apartment). Vancouver's always been my home and I love it, so much that my day job is selling people trips to come here! When I'm not crocheting or watching TV and geeking out, I'm making a living in the tourism industry helping people plan their vacations to Canada. It can be stressful work, but it gives me the opportunity to share my country with the rest of the world which is pretty cool.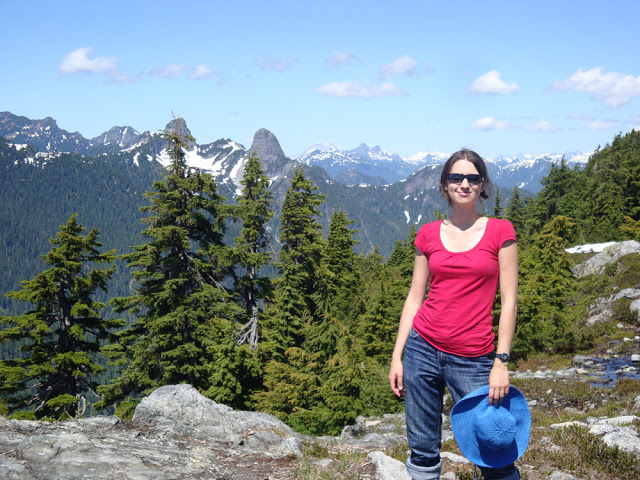 Hiking around Vancouver a few years back
I learned to crochet 5 years ago, when I realized that I could finally fulfill my secret childhood dream of making stuffed toys for a living. Well, not for a living yet, but it's still fun as a hobby! Mostly I make geeky amigurumi of superheroes, TV characters, etc, but I've made a couple of geeky blankets too and am trying to expand my horizons now. It's a never-ending process – I've come a long ways in five years, I think, but there is so much more to learn and improve on. I'm hoping that by starting this blog I will not only be able to showcase the works I've made over the past few years, but also push myself to keep trying new things and get better. I'll be posting old stuff I've made, but also works in progress and crazy random project ideas I come up with. As my friends know… it's not uncommon for me to say "So I started making a thing. Except I'm totally not making it, ok? Definitely, absolutely, NOT making it." And then a few months later, hey look, it's a thing I have made.
That's exactly what happened with my Game of Thrones blanket, which I'll be posting about in more detail soon (and with patterns!). It started off as a vague idea "hey wouldn't this be cool?" then suddenly I 'accidentally' bought yarn. One year later I had a blanket. Oops?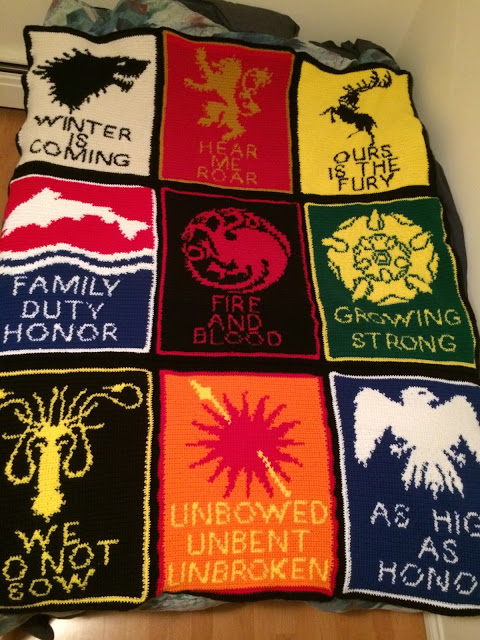 Winter is coming – time to crochet a blanket!
Most of what I make, though, is amigurumi. I had a booth at FanExpo Vancouver in 2014 and 2015 with my cross-stitcher friend Erika, under the name 'Vancouver Crafty Geeks', and I sold my dolls, here are a few pictures of what I had for sale at the booth: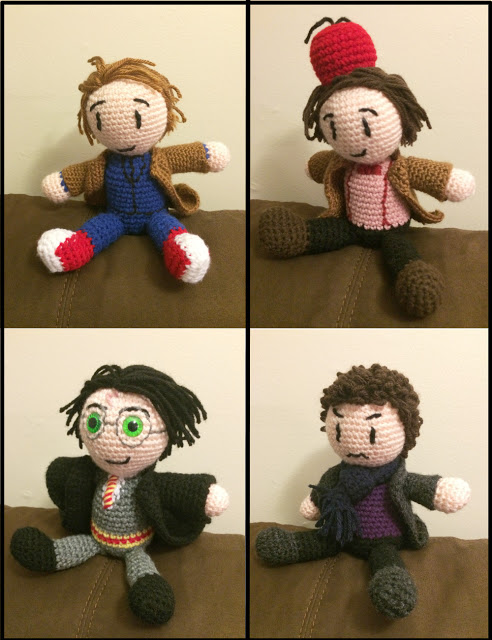 10th Doctor, 11th Doctor, Harry Potter, and Sherlock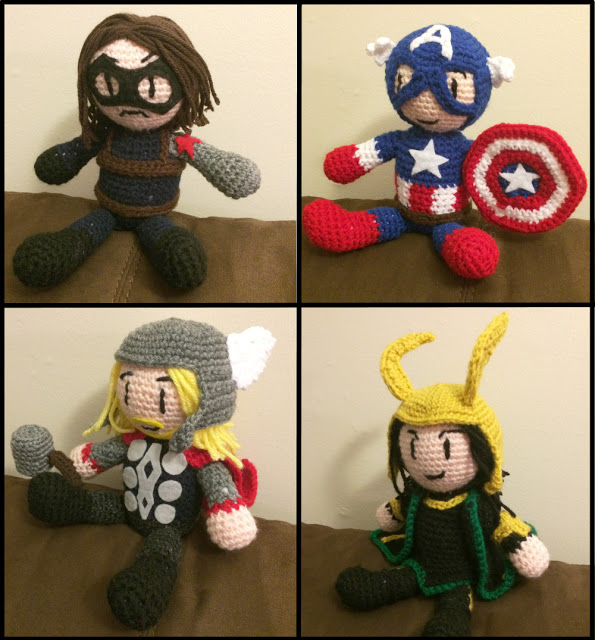 Winter Soldier, Captain America, Thor, and Loki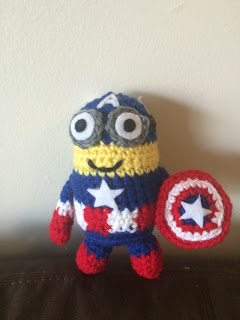 Captain America Minion!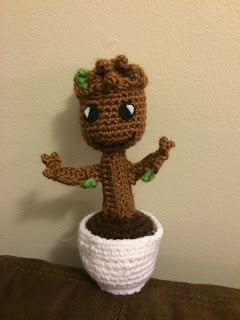 And of course, Baby Groot
That's it from me for now – more coming soon!