Continuing to get all my dolls posted on here… Doctor Who!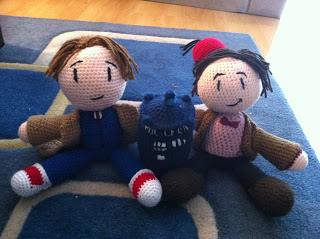 My first
crochet project – TARDIS! I didn't really know what I was doing, ie. I
never flipped my work so that the good side was facing out, so the
entire thing is the wrong side. I didn't even realize at the time that
there WAS a right vs wrong side. And the embroidery is… kinda special.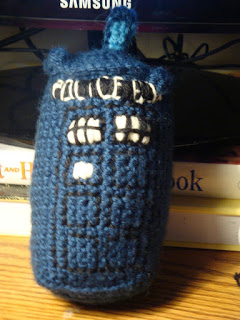 Another early project – an Ood! For a friend who really liked the Ood. I used a Cthulhu pattern as a base (this one from Cthulhu Crochet to be exact) and then kinda just winged it as I went.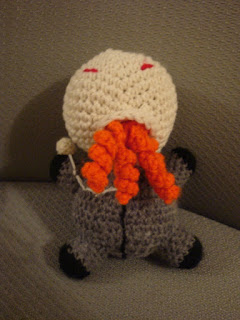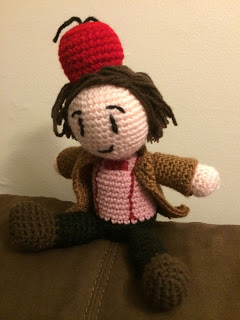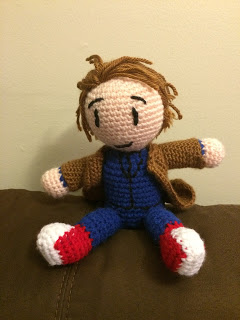 10th and 11th Doctors for FanExpo Vancouver 2014 (they were bought by two young sisters, it was super cute)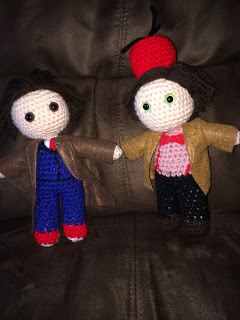 Smaller 11th Doctor for FanExpo Vancouver 2015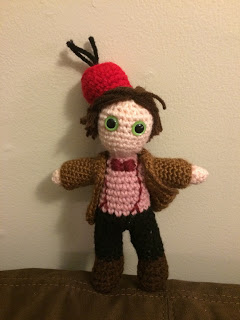 Smaller 10th Doctor for FanExpo Vancouver 2015
Larger
10th and 11th Doctors for FanExpo Vancouver 2015 (the design for these
is inspired by the Pixelated Mushroom ones, but they're actually fairly
different when you see them in person – different shaped feet, and
they're smaller and less cuddly/floppy. I wrote them up from scratch,
but since I'd made a few of her dolls before, the look was definitely
inspired by them)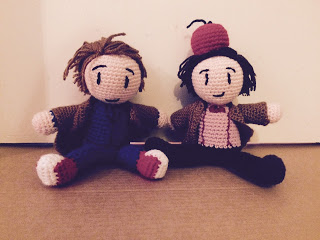 Jack Harkness doll for FanExpo Vancouver 2015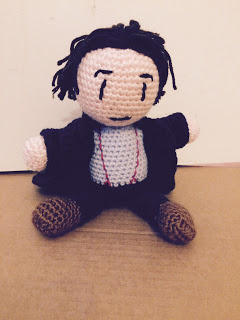 Little TARDIS – made for a friend's birthday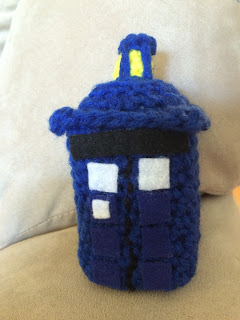 Sonic
Screwdriver – for my geeky friend's baby shower! Because it's never too
young to teach her daughter to be the next Doctor. Pattern from
Louie's Loops
.